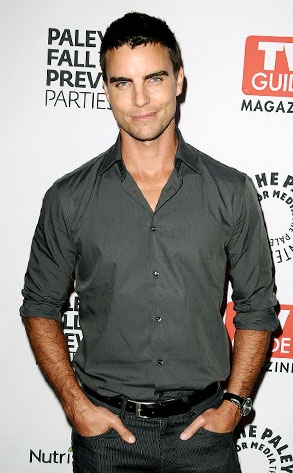 Jason LaVeris/Getty Images
Remember a few months ago when Melrose Place's too-sudden dismissal of resident stud Colin Egglesfield caused all sorts of commotion? And remember how all we wanted was a place in our TV lineups for the former soap star to call home?
It's finally happening, folks! After another casting switcheroo over at Brothers & Sisters, sources confirm to me exclusively that Colin will be stepping in for one of the previously announced young Walkers.
So, who's he playing and which newbie is out at B&S? Here's what I'm hearing...
Colin is now the frontrunner to fill the shoes of William Walker.
As we previously reported, ex-original Beverly Hills, 90210 star Daniel Cosgrove was set to play the young version of Tom Skerritt's dearly departed dad, but once that didn't work out, Colin found himself employed once again.
What do you think of the new addition to Brothers & Sisters? Are you looking forward to Colin gracing the small screen again?
________
Follow Kristin Dos Santos on Twitter, @kristinalert.