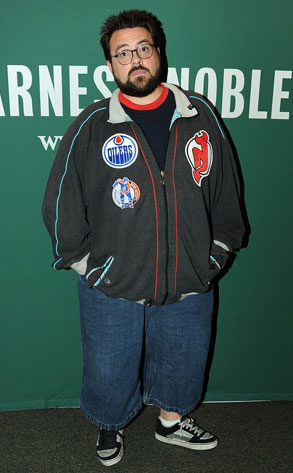 Stephen Lovekin/Getty Images
The Too Fat to Fly controversy goes on.
As earlier reported, director Kevin Smith got bumped from a Southwest Airlines flight for being, in his words, "a fatty."
Now Southwest Airlines has responded to Smith's Twitter entreaties: first by contacting the Cop Out director on the phone, and then by—what else?—taking to the air carrier's blog.
And what's the airline's take?