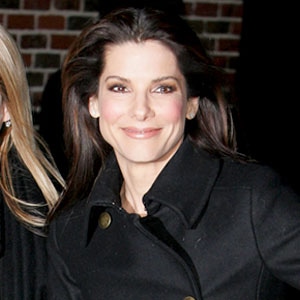 PacificCoastNews.com
With three weeks to go until the Oscars, the hunt for the right dress is starting to get a bit more intense
Sandra Bullock admits she hadn't taken a look at a single possibility until earlier today...
"If I have to wear a trash bag, I'll wear it with rhinestones and I'll make it work," the Blind Side star said today at the Academy Awards annual nominees luncheon at the Beverly Hilton Hotel. "I'm not panicky, for some reason. I think it's because there are so many beautiful things out there [and] someone will not want to wear it and I'll get it."
Fellow first-time nominee/An Education star Carey Mulligan said she doesn't even know what she'll be wearing to Sunday's BAFTA Awards, let alone the Oscars.
"I've got my dream dresses in my head, but I don't know who will make them," she said.
She does, however, know her hair probably won't be as blonde as it was today. "This is something I'm working on," she said, referring to her hair color. "This is a work in progress."
If Gaby Sidibe, the breakout star of Precious, tells you she's started to look for her red carpet attire, don't believe her.
"I haven't even started looking at colors or anything like that." Sidibe said. "I got a bunch of sketches through emails and I've said I've looked through them, but I lied."
But she'll probably start going over them sooner than later. "My stomach's hurting a little over it," Sidibe said. "I'm a little scared."
Will Crazy Heart's Maggie Gyllenhaal go vintage? Perhaps.
The 32-year-old fashion plate wore a light green Yves Saint Laurent dress today because, she said, "I think it's probably made around the time I was born and it's the '70s, like the movie."