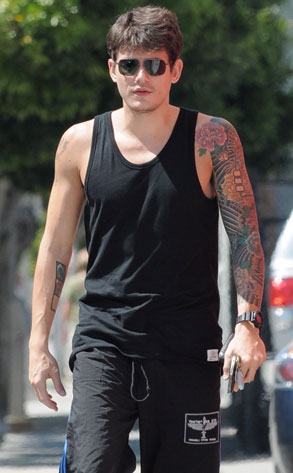 STEVE HAN/NATIONAL PHOTO GROUP
Those job offers are pouring right in for über-sensitive John Mayer, or maybe Li'l John Mayer—it's hard to keep track. But perhaps this isn't the kind of gig the Playboy-interview loudmouth is looking for.
It seems that after John spoke of how he dreamed of writing porn (not to mention scorching Jessica Simpson and other very white places), we hear that the adult entertainment purveyors at Vivid Entertainment are offering him a job:
"Dear John, We read about your interest in porn in the current issue of Playboy magazine...When we learned that you make back up stories in your mind and that your 'biggest dream is to write pornography,' we decided we'd like to talk to you about doing just that and possibly directing as well...