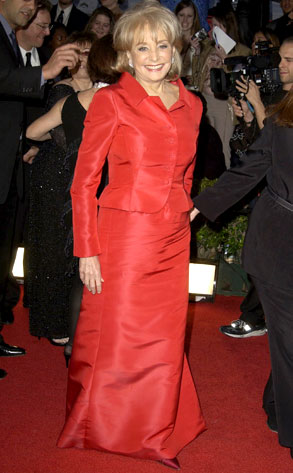 Steve Granitz/WireImage.com
For some, parting is such sweet sorrow. For Barbara Walters, she's simply "been there, done that."
On Monday morning's The View, the veteran newshound announced that following this year's Academy Awards she will end her annual pre-Oscars sit-down with Hollywood's biggest stars, aka the Barbara Walters Special.
"ABC has asked me to keep doing these specials as they have been so successful—and I'm thrilled we have such great stars and have such a wonderful show," Walters explained, "but to be honest, I feel like I've been there, done that."
Walters assured fans that this departure is not without certain nostalgia, referring to chats with Hugh Jackman and Al Pacino: "It's those priceless moments that have made this special the Oscar tradition that it has become, but I truly feel enough is enough."
The final Barbara Walters Special airs March 7 with awards season favorites Sandra Bullock and Mo'nique.