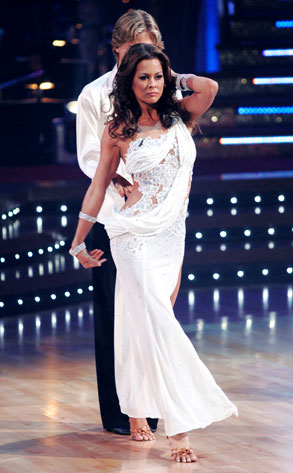 ABC/KELSEY McNEAL
Dancing With the Stars is one (quick)step closer to choosing a new cohost.
E! News has learned that ABC has only three serious contenders to replace the departing Samantha Harris: Melissa Rycroft, Brooke Burke and Vanessa Minnillo.
Each of the threesome has a connection to the show. Rycroft and Burke (who won the whole thing) were former contestants. Minnillo, meanwhile, is dating Nick Lachey, whose brother Drew won the disco ball trophy.
"They're only testing those three on camera for now," a production insider tells E! News. "The testing will happen some time next week."
If the casting session doesn't work out, ABC has a backup plan to "rotate past contestants" in the role as backstage interviewer, with Rycroft, Burke, Drew Lachey and Nancy O'Dell among those at the top of the list.