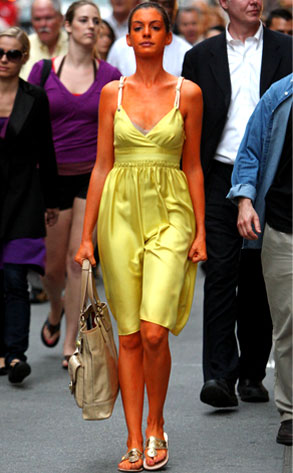 www.bauergriffinonline.com
She may have worked for that Prada-wearing devil, but did Anne Hathaway get too close to the flames?!
The actress appeared just a wee bit overcooked in New York on Wednesday while shooting a scene for her new film Bride Wars.
Fortunately, the look was nothing more than the result of a little makeup magic to reflect her character's trouble with fake tanning.
Phew. For a minute there, we thought this was some desperate attempt to get a gig working for Willy Wonka.