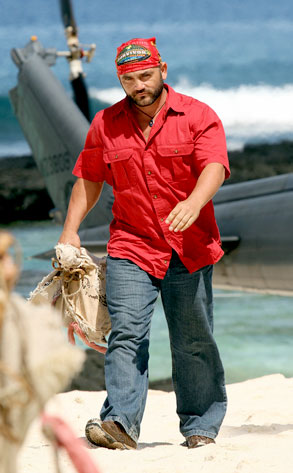 Robert Voets/CBS
He's ba-a-ack...tonight!
Jeff Probst promises the contestants in tonight's "fantastic" premiere of Heroes vs. Villains are "20 of the best ever," but we're most excited about the return of last season's controversial runner-up, Russell Hantz.
Everyone who watched the Samoa season knows he was straight-up robbed of victory, so this time around will Russell—now a "Villain"—go all the way?
We talked to Jeff and a few of Russell's Heroes vs. Villains costars and—Spoiler Alert!—here's what they tell us exclusively...