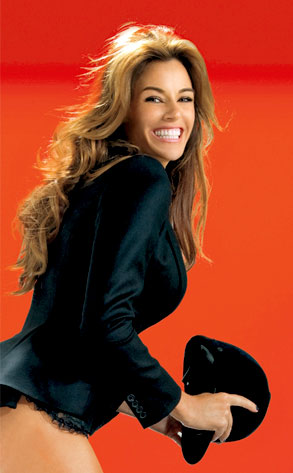 Playboy
Kelly Bensimon may be Playboy's latest cover model, but that doesn't mean taking her clothes off for the camera was easy.
"I'm pretty nervous," the Real Housewives of New York star tells me. "Everyone thinks of me as this exhibitionist, and I'm not. I'm just not that kind of girl. I'm not that kind of model. I wear clothes!"
Read on to find out what she says about why she did it, about full frontal nudity and about assumptions that this is all an attempt to outdo costar Bethenny Frankel.