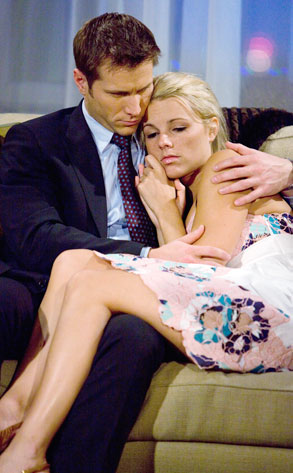 ABC/GREG ZABILSKI
We have uncovered the real reason Ali went AWOL on The Bachelor last night: The show was trying to save a little cashola by docking pay from host Chris Harrison.
"It's in my contract that they have to pay me every time I say 'This is the final rose,'" Chris just told me over the phone. "No rose ceremony, no pay."
Of course, he's joking. (Sorry, all you consipracy lovers!) But Chris did give the scoop on why Ali left, whether she'll be back (hint: yes!) and if there's any hope for Jake and Ali...