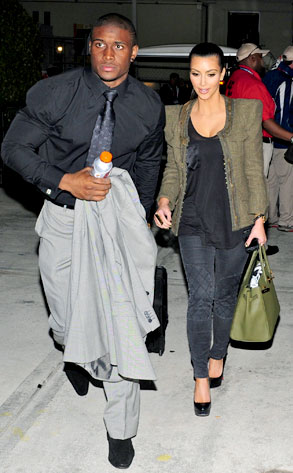 nationalphotogroup.com
Even though Kim Kardashian and Reggie Bush are discussing vacation plans after his big Super Bowl win, they aren't jetting off for a getaway just yet.
"Vacation time is here @Reggie_Bush !!! Where should we go this year? Definitely tropical!" Kim first tweeted.
"Yeah def somewhere relaxing and tropical with massages and spa's everyday! @KimKardashian," he replied (from the other room, apparently).
So why is it just wishful tweeting for now?