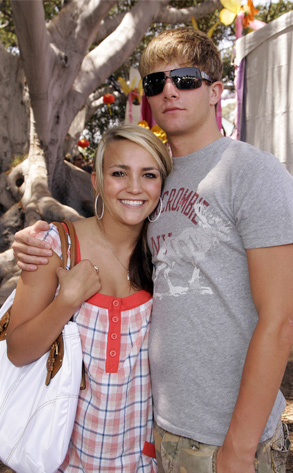 Todd Williamson/WireImage.com
Another Spears beau bites the dust.
Jamie Lynn Spears and boyfriend Casey Aldridge have ended their nearly two-year controversial relationship, a source tells E! News. During their time together, the teens welcomed a daughter, Maddie Briann, now 20 months old, and endured Aldridge's near-fatal car crash last April.
But Britney Spears' little sis isn't moping around postsplit. The same source confirms reports that the 18-year-old has moved on with 28-year-old Louisianan James Watson.
Watson reportedly owns a communications and television equipment company called Advanced Media Partners in Hammond, La. When contacted for a statement on his rumored romance with Spears, Watson's secretary told E! News he has "no comment."
(Originally published Feb. 6, 2010, at 2:04 p.m. PT)