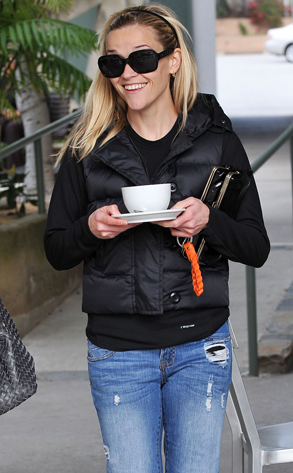 Flynet
Why would Reese Witherspoon go on a date with an agent? Doesn't she have her pick of hot actors to snag?
—TylerP., Connecticut, via the Answer B!tch inbox
Indeed, Reese Witherspoon has reportedly gone on a very not-staged-looking date with a Jim Toth of the Death Star-slash-agency CAA. To complicate matters, Toth looks a bit like Jeremy Piven, who plays a superagent on Entourage.
In Hollywood, dating isn't just dating. Actors can pick their partners as much for their fame-enhancement possibilities as they do for their looks or sweet ways. That isn't to say that Reese doesn't like the Piven-looking guy for who he is, but you never know.
So does an agent offer the best possibilities for keeping Reese in the press? Or maybe a costar or director?
Let's compare: