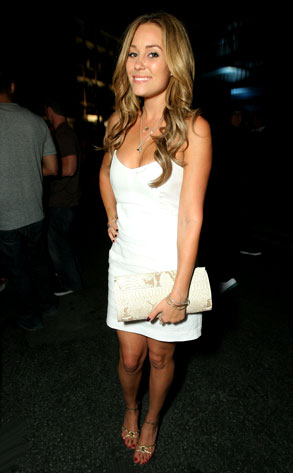 Alexandra Wyman/WireImage.com
CHACE SCENE: Chace Crawford, Chris Evans, Nicky Hilton and Lauren Conrad, partying separately last night at Coco de Ville in Los Angeles.
EATING FOR TWO: Ashlee Simpson, enjoying filet mignon at Il Sole in West Hollywood.
SPEED RACERS: Rob Lowe, Luke Wilson, Michelle Trachtenberg, Snoop Dogg and Carmen Electra, taking test drives of the newly relaunched Dodge Challenger on the racetrack at Willow Springs Raceway in Rosamond, Calif.
VISION QUEST: Seal, buying two pairs of Fabien Baron aviator sunglasses at luxury boutique Ilori in Beverly Hills.
GREEN DAY: Pink, dancing with friends at Jason Scoppa and Alexi Yulish's Lo Hi Fi party with Le Tourment Vert Absinthe at Hollywood's Green Door.
NEED MYSPACE: Mischa Barton, Emile Hirsch and Audrina Patridge, hitting the Nylon magazine and MySpace party at a warehouse in L.A.
LOVE MATCH: Serena Williams, drinking Dom Pérignon champagne at Prime nightclub in New York.
CROWE'S FEET: Russell Crowe, shopping at Geox shoe store in Los Angeles.
MIU MUSIC: Gwen Stefani, looking through ready-to-wear in Miu Miu on Rodeo Drive.
FRISKY BUSINESS: Rebecca De Mornay, locking lips with her boyfriend after seeing Sex and the City at the Pacific Grove theaters in L.A.
—Additional reporting by Laura Lane and Matt Donnelly