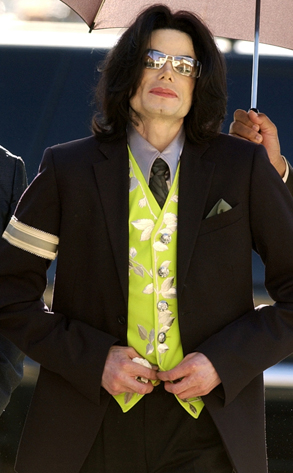 AP Photo/Aaron Lambert
The administrators of the King of Pop's estate have come into a princely sum.
A judge ruled Wednesday that John Branca and John McClain will split 10 percent of the profits reaped by Michael Jackson's estate—with two hefty caveats.
Their portion will not include 10 percent of the proceeds from the hit film This Is It or Jackson's interest in Sony/ATV's song catalog.
But Branca and McClain, whom Jackson named as administrators in his will, will be handsomely compensated for their work wheeling and dealing on behalf of the pop icon's estimated $500 million estate, just the same.
Jackson's family did not raise any objections, agreeing that it's more prudent to give Branca and McClain more greenlighting authority rather than be heading in and out of court over every potential deal.
The family's got other legal matters on the brain right now, anyway.