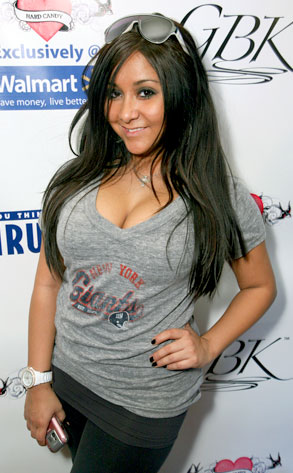 Tiffany Rose/Getty Images
Our pals over at Jersey Shore are anything but shy.
But does that mean they've got some nudie photos and/or a sex tape out there just waiting to be uncovered and sold to the highest bidder?
Just days after RadarOnline claimed that someone was shopping around naked pics of J-Woww, now comes a similar story from the celeb website claiming that photos and a video showing Snooki in compromising positions have hit the market.
But the always-feisty Snickers is already fighting back...