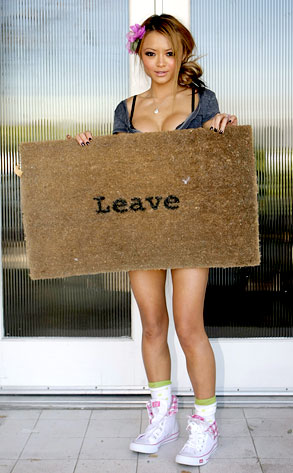 Matt Smith, PacificCoastNews.com
MySpace was good—too good, in hindsight—to Tila Tequila. Twitter wasn't. So earlier this morning, she quit.
"What's the point of having a Twitter when everyone twists things I say around?" Tequila tells E! News.
"People can say sh-t about me, that's fine I don't care, but talk sh-t about my unborn? I get pissed…I'm a happy mommy and I am going to stay that way…by leaving Twitter!"
Now how are we supposed to know when Tila's claiming to be pregnant, calling out potential baby daddies, posting her cell phone number, adopting Haitian babies, announcing that she's put herself on suicide watch, mourning the loss of her fiancée or otherwise exploiting her caps lock button?