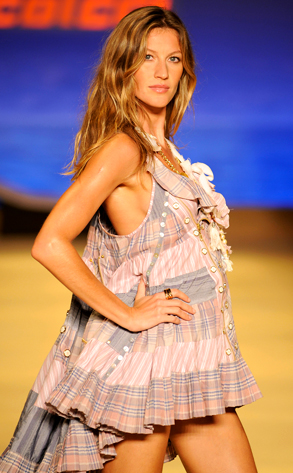 Fernanda Calfat Studio/Getty Images
And to think, we have a hard enough time working a loofah...
Gisele Bündchen is giving women everywhere one more reason to break out the haterade, confessing that she gave birth to her and Tom Brady's son Benjamin in a pain-free, drug-free bathtub delivery at home.
The Brazilian babe tells the Rio-based Globo TV rather than be "drugged up" during her labor on Dec. 8, she wanted to be calm and focused for her first childbirth, hence the water-logged ritual. To prepare for her son's arrival, the former Victoria's Secret strutter dabbled in yoga and meditation.
Guess that's what makes her a supermodel.