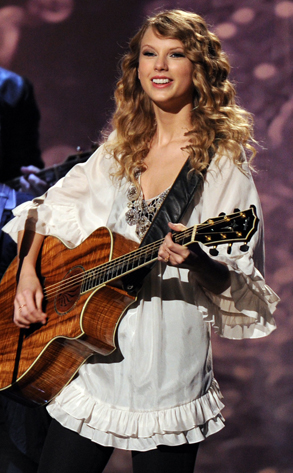 ROBYN BECK/AFP/Getty Images
Beyoncé Knowles and Sasha Fierce almost proved to be an unbeatable team.
The 28-year-old diva collected a field-dominating, record-setting six Grammys tonight, but it was 20-year-old Taylor Swift who was standing tallest at the end of the night, her 5 million-selling Fearless a winner for Album of the Year.
"When we're 80 years old and we're telling the same stories over and over to our grandkids and they're so annoyed with us, this is the story we're going to be telling over and over again," she said. "Thank you, thank you, thank you!"
Swift, who entered the 52nd Annual Grammy Awards with a whopping eight nominations, made it out with four wins overall, including Best Country Album and Best Female Vocal Country Performance and Best Country Song, both for "White Horse."