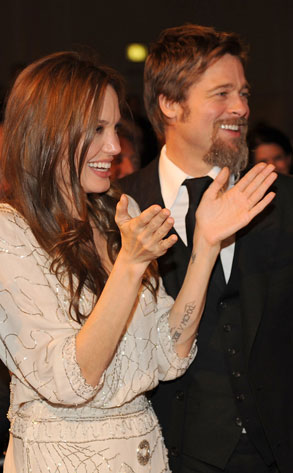 Kevin Mazur / Getty Images
This is one way to shut up all those breakup rumors. At least for one news cycle.
Brad Pitt and Angelina Jolie surfaced in public for the first time in more than a month, happily dining together at the Directors Guild of America Awards Saturday night.
More to come...