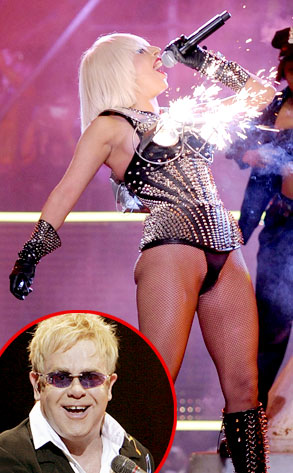 George Pimentel/Getty Image; Jo Hale/Getty Images
Lady Gaga has a lousy poker face. We're totally on to her Grammy Awards secrets.
When the lights go down on the Staples Center Sunday, the five-time nominee will be there to get the festivities rolling. And she won't be opening the show alone with an inevitably crazy outfit.
Elton John will be there to join her, E! News confirms exclusively.