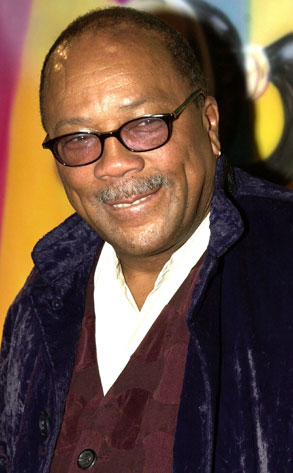 Mike Guastella/WireImage.com
The world still needs help.
It's been 25 years since Quincy Jones helped gather the biggest names in music to record "We Are the World," but the song is as relevant today as it was then.
Jones confirmed to me today that he's helping spearhead a new recording of the charity song, with the proceeds going to help Haiti. The new version will be recorded on Monday in Los Angeles.
"It's the 25th anniversary and it's perfect timing," Jones said at the SLS Hotel in Beverly Hills, where he was celebrating the launch of his new watch collection for Audemars Piguet. "It's not an accident, man. That's God. It will be 'We Are the World' for Haiti."
Jones declined to name which singers have committed themselves, but I can tell you...