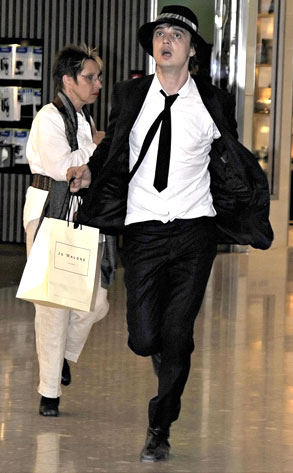 Flynet
There's a reason people tend to roll their eyes when they hear the name Pete Doherty.
Case in point: Kate Moss's ex was caught last month with more than $300 worth of heroin in his pocket as he entered a courthouse for a hearing in a drunk-driving case. He was nabbed when a security guard saw it fall out of his pocket. D'oh!
"Either this was sheer stupidity or a ploy to get more publicity," Judge Joti Boparai said today, per Reuters, as Doherty was sentenced at Gloucester Magistrates' Court.