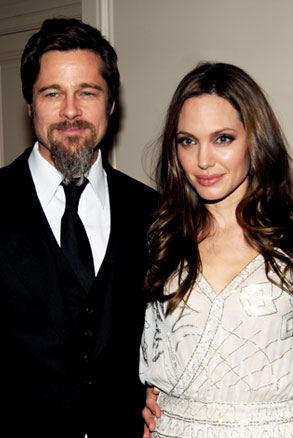 Kevin Mazur/ Getty Images
The plot thickens...or maybe that's just the work schedules.
In any case, don't go looking to the red carpet for confirmation that Brad Pitt and Angelina Jolie are still together, as multiple sources close to the couple tell E! News that the unbroken Brangelina will not, despite a report to the contrary, be attending the Oscars on March 7.
As for why the couple, not seen together publicly since a December outing in New York, has suddenly caught a case of the camera-shies?