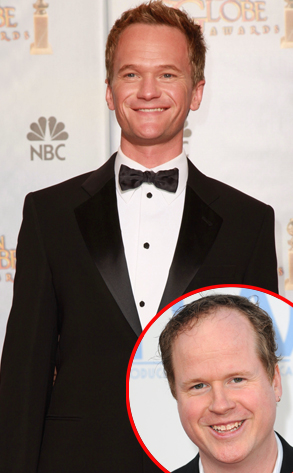 Lisa O'Connor/ZUMApress.com; Frazer Harrison/Getty Images
"Are we making a movie starring me anytime? Just checking. OK, love you. No pressure."
What's that you ask? Oh, that's just Neil Patrick Harris, as voiced by TV mastermind Joss Whedon, checking with his Dr. Horrible boss before accepting any other movie/TV/Broadway/awards-show-hosting gigs. Too cute, right?
We just caught up with Whedon himself and got scoop on everything from when Dr. Horrible 2 gets underway and whether or not NPH might actually guest in the upcoming, Joss-directed episode of Glee to what happens in Whedonland after the Dollhouse closes this coming Friday. Wanna see the future of Whedon's world? Here's the scoop from the man himself: