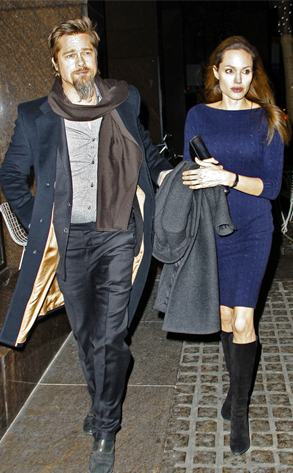 CWNY/Fame Pictures
Since various tabloids have had Brad Pitt and Angelina Jolie breaking up since the day they got together, what's different about their latest fabled trip to Splitsville?
Well, this time Jolie supposedly cheated on her bearded beau.
But while In Touch Weekly is reporting the Oscar winner had an affair with the "dialect coach" she worked with for her upcoming spy thriller Salt, the film's resident dialect coach tells E! News the rumor couldn't be further from the truth.
And not just because he didn't even work with Jolie on Salt.