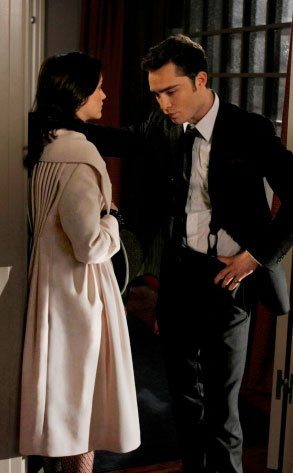 Giovanni Rufino / The CW
Kristin is in Hawaii this week stalking the cast of Lost, so if you have Q's for the cast and producers, email tvdiva@eonline.com, and she'll try to get you all the scoop she can get her hands on!
________
As you probably know by now, Gossip Girl's Chuck and Blair are going to be going through a rough patch caused by Chuck.
So what does Chuck do to Blair that leads to the crisis? Is it true that a fling with Jenny Humphrey is involved? Get the exclusive scoop on that, plus tons more dish on True Blood, The Office, Supernatural and all your other TV faves:
Jessica in Rio de Janeiro: I just heard the terrible news about Michael C. Hall's cancer, and I'm devastated. What's the latest news on his illness?