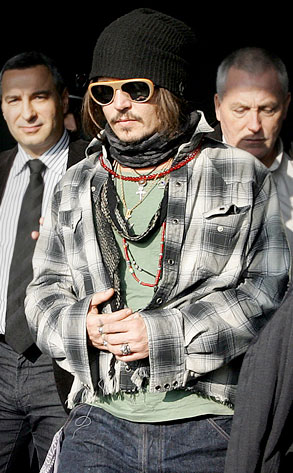 Srdjan Stevanovic/Getty Images
The sexiest man alive is still, thankfully, alive.
In yet another example of the Interweb gone terribly wrong, Johnny Depp was faux-killed in France after a car crash late Saturday, sending bloggers into a fact-finding tizzy while fans tweeted "RIP Johnny Depp" right into a Twitter trending topic.
E! News has confirmed that Depp is alive and well, and was not involved in an accident of any kind.
"He isn't dead," Depp's rep, Robin Baum, told E! News. "He's fine."
The Golden Globe winner has been linked to several death rumors in the past, the most recent elaborate hoax using images of a hodgepodge of wrecked vehicles, and even a fake CNN website confirming the news.