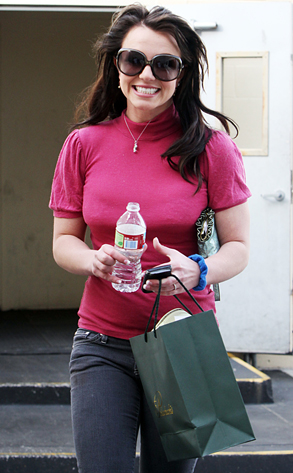 Fame Pictures
Britney Spears is getting rid of a few things. Her conservatorship isn't one of them.
Despite speculation that the 28-year-old pop star was heading to court Friday to get the ball rolling on ending her father's control over her financial and medical affairs, E! News has learned that such was not the case.
Instead, money—both to give and receive—was the order of the day.