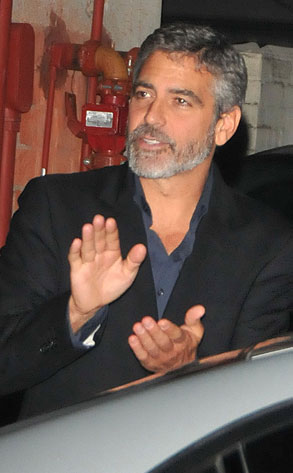 Hector Vasquez, PacificCoastNews.com
What's got more film and television stars than the Golden Globes and is more important than the Oscars?
That would be Hope for Haiti Now: A Global Benefit for Earthquake Relief, taking place in Los Angeles, New York, London and Haiti, and masterminded by George Clooney and Wyclef Jean
Aside from the dozens of musical artists, such as Madonna, Beyoncé, Rihanna, Bono, Coldplay and Bruce Springsteen, who have signed on to perform, and actors ranging from Brad Pitt to Robert Pattinson to Morgan Freeman, who are scheduled to speak, MTV has announced more than 100 all-star operators.
To contribute during the telethon, either go to hopeforhaitinow.org, text "GIVE" to 50555 or call 877-99-HAITI. Ben Affleck, Jack Nicholson, Taylor Lautner, Alec Baldwin, Ellen DeGeneres, Penélope Cruz, Zac Efron, Drew Barrymore, Jennifer Aniston or a Jonas brother just might be on the other end of the line.