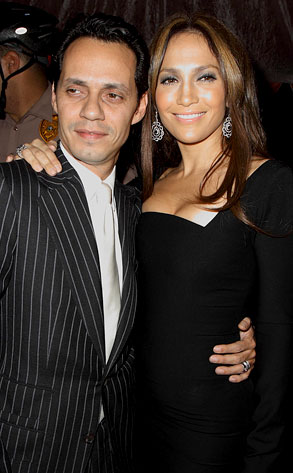 Alexander Tamargo/Getty Images
According to Star magazine, Jennifer Lopez still uses Diddy to get to husband Marc Anthony. Star reported that when Marc is getting on J Lo's nerves, she pops in a Diddy CD and he storms away. Apparently her song of choice is "Can't Nobody Hold Me Down."
An "insider" says that Marc hates to be reminded of that phase of her life. I have a hard time imagining Marc Anthony "storming away" from anything. His little legs can't go that fast. Actually I have the same reaction when I hear a Diddy song, and I've never dated anybody that has dated him.
Although I did once masturbate while watching Monster in Law, but that had less to do with Jennifer Lopez and more to do with Jane Fonda.