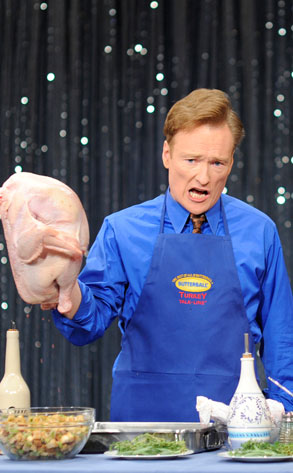 NBC Photo: Dana Edelson
Just what can we expect from Conan O'Brien next?
—Geegee, via the Answer B!tch inbox
Well, Conan O'Brien has signed a very pricey deal that pretty much requires him to put the string dance on hold, at least, until Sept. 1.
Statements on Conan's $45 million exit from NBC have been vague, but we're looking at an eight-month period where Conan probably won't be able to launch his own show.
So what can Conan do during that time? Can he even make a phone call to make a date to discuss discussing a new show? It's possible...