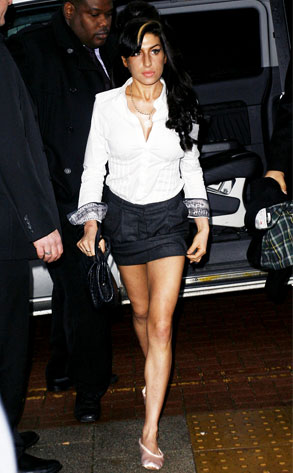 Neil Mockford/Getty Images
A British judge is forcing Amy Winehouse to do something she's never done before. No, not go to jail, even though the once perpetually troubled singer pleaded guilty in court this morning to boozily assaulting a theater manager before Christmas.
No, her punishment is much harsher than that: She's going to have to stay out of trouble for two years. Good luck with that.