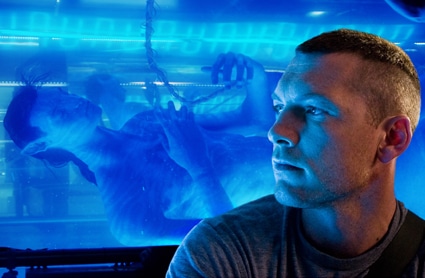 20th Century Fox
Audiences love Avatar. The Golden Globes love Avatar. Chinese mucky-mucks...that's another story.
Officials behind the Great Wall are yanking James Cameron's fantasy flick to make way for a biopic of favorite son Confucius.
And no, it's not in eye-popping 3-D. But it does have Chow Yun-Fat.
China's state-run movie distributor, China Film Group, is responsible for the switcheroo, according to Hong Kong's Apple Daily (via the Los Angeles Times), and finalized its decision after propaganda officials complained that Avatar, playing in 1,628 Chinese theaters, was taking away too much market share from homegrown flicks and bringing unwanted attention to the communist country's issue of forced evictions.
Chinese people have been relocated by the millions to make room for government projects. In Avatar, humans try to displace an alien race to mine a precious element.
Avatar has been playing in China for just two weeks and has banked $73.2 million—making it the top-grossing film in the nation's history.
_______
Aside from Avatar, there were other big winners at the Golden Globes. Check out our all-world coverage now.