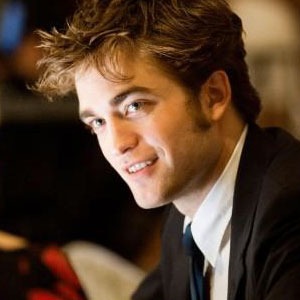 myspace/Summit Entertainment
Robert Pattinson is on board.
I just got word that the Twilight star has signed on for Friday's Hope for Haiti telethon. As of right now, it looks like Rob will be the sole presenter in London, with performances by Jay-Z and Bono.
Stateside performers—some announced and others not—will include:
Taylor Swift, Alicia Keys, Christina Aguilera, Shakira and Bruce Springsteen, who are among those performing live during the two-hour benefit, which will air on all the major television networks (including our very own E!).
Other mega-celebs who will present and/or help in the phone banks are Jennifer Aniston, Brad Pitt, Anna Kendrick, Zac Efron, Bradley Cooper, Chris Pine, Courteney Cox, David Arquette, Colin Farrell, Gabby Sidibe and Emily Blunt, among many others.
No word yet on Kristen Stewart and Taylor Lautner, but as I was the first to tell you, Hollywood's hottest vampire movie trio is a very wanted group for the telethon because of the impact they would have with young people.
Also on organizers' wish list are—no surprise—Oprah Winfrey and Angelina Jolie.
George Clooney is set to host from Los Angeles, with Wyclef John in New York City and CNN newsman Anderson Cooper in Haiti.
Our source says celeb participation and other plans keep changing. "With everything moving so quickly," the source said, "changes are happening every minute."
_________
Click here to find out how you can help Haiti right now.