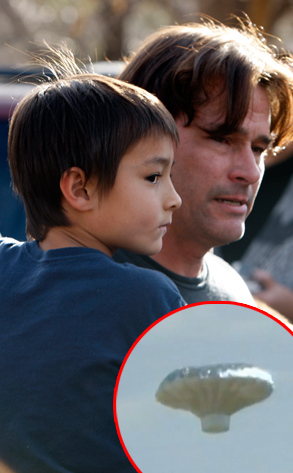 AP Photo/David Zalubowski
Thought that the jail sentences would be the end of the whole wretched Balloon Boy saga? Think again.
Filmmaker Steven C. Barber is threatening us with a documentary on the Heene family's high-flying hijinks called Balloon Boy: Guilty Until Proven Innocent, set to hit theaters later this year, according to the Philadelphia Inquirer.
Although Richard Heene was locked up after pleading guilty to the hoax, Barber still believes the reality-TV-aspiring patriarch really thought his son was trapped in a wayward weather balloon that soared through Colorado skies back on Oct. 15, and hopes the film will prove the saucer-happy dad's innocence.
So why the support in the face of the facts? Barber says he has known Heene for more than 10 years and has dozens of hours of footage from the wacky inventor.
We smell an Oscar...