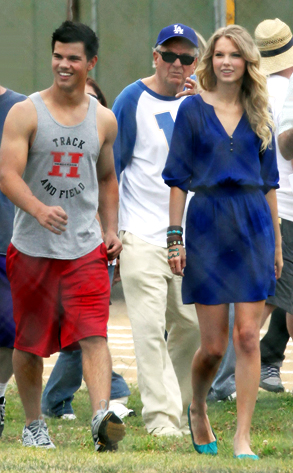 Fame Pictures
We've heard—and bought—Taylor Swift's new song, "Today Was a Fairytale," on iTunes, but it's looking like we'll get even more of the goodness at the Grammys.
Sources tell me that songbird superstar will perform the single at the Jan. 31 awards show along with her megahit "You Belong With Me."
Swift wrote "Today Was a Fairytale" for Valentine's Day, the upcoming celeb-studded romantic comedy she appears in opposite Taylor Lautner.
The tune, of course, is included on the movie's soundtrack, as is her song, "Jump Then Fall"…