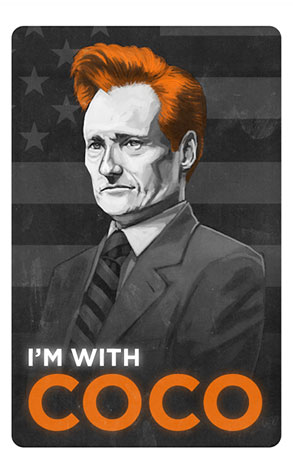 sirmikeofmitchell.com
I can't believe NBC is favoring Leno over Conan. Who even likes Leno?
—Vork, via the Answer B!tch inbox
First of all, your terminology is incorrect. There is no Jay Leno or Conan O'Brien, only Team Chin and Team CoCo. Understood?
For the record, most of you, my dear rabid B!tchlettes, appear to favor Team CoCo, aka Conan, in the latest late-night war.
You say he should be able to keep his promised slot. But if you want to blame anyone for keeping Jay Leno on the air and shoving Conan out of his rightful 11:35 p.m. place, I have your scapegoat right here...