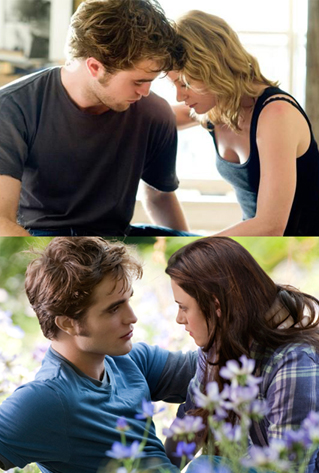 Myspace/Summit Entertainment; Summit Entertainment
More stills from Robert Pattinson's upcoming drama Remember Me have been released, and we can't help but think we've seen 'em somewhere before.
That is, if you take out Emilie De Ravin and insert Kristen Stewart.
Rob's really beginning to nail that angsty I want you but can't have you just yet look.
But who makes it work better: Emilie or Kristen?
Brace yourself, Robsten fans, 'cause you're gonna get some bad news before good (and more Remember Me sneak peaks) after the jump...