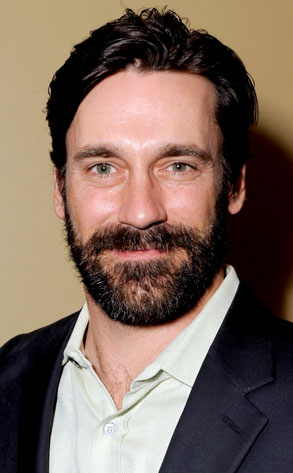 Todd Williamson/Getty Images
The other day we spotted Mad Men's Jon Hamm wandering around Los Angeles with a big thick beard and we were cool with it. Actors do this sort of thing when they're not shooting their shows, that's fine—they have real lives, too (we guess).
But now the grizzly look is showing up on red carpets, like last night's screening of Before I Forget.
We're concerned about this face hair situation for a couple reasons. One, we miss his perfectly chiseled chin. And two, (and most important of all) the Golden Globes! They're this weekend and he's up for Best Actor for Mad Men. Would he dare show up to a fancy awards ceremony looking like Grizzly Adams (or is it Joaquin Phoenix)? Oh, the drama.