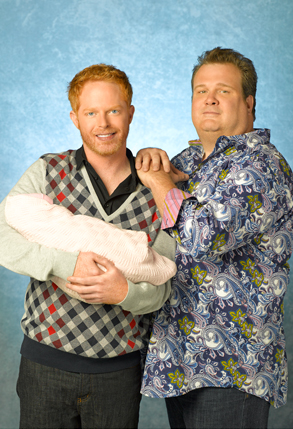 ABC/Bob D'Amico
It's time to crown a new queen of comedy: While the A.T. (and the Hollywood Foreign Press) adore 30 Rock, we're holding out that newbie Modern Family could come in and take the prize for Best Comedy at Sunday's Golden Globe Awards.
Obviously the show is LOL funny, but we also think it could be just what the LGBTQ community needs. Especially since we're not getting any immediate help from our judicial system, and California voters are still gullible to the anti-gay Prop 8 campaign the Mormon Church is trying to keep alive, saying gay marriage is evil and all that crap.
Who better to shove at the Mormons and their ilk than...