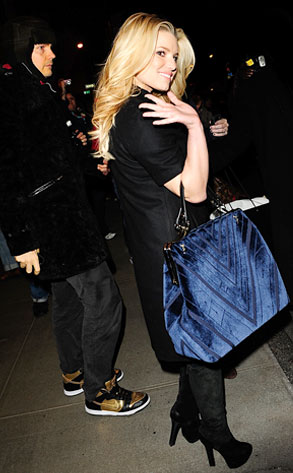 Ray Tamarra/Getty Images
Jessica Simpson often finds herself unlucky in love, but these days she's declaring herself "blessed."
While tales of a rather unexpected hookup with Smashing Pumpkins frontman Billy Corgan hit the Net early last month—complete with photos of the two out and about in New York City—both singers have been mostly mum on the rumored romance.
But now, Tony Romo, Nick Lachey and John Mayer's ex is admitting to teaming up with the "Cherub Rock" singer...at least in the studio.
"I am blessed," she says with a link to one of two photos of the pair. "Going over a song w @billy and the boxer."
Other photo links come with the happy-time feelings of "fun to be lost in laughter."
But the question remains, are they enjoying working together or something a bit more than that?