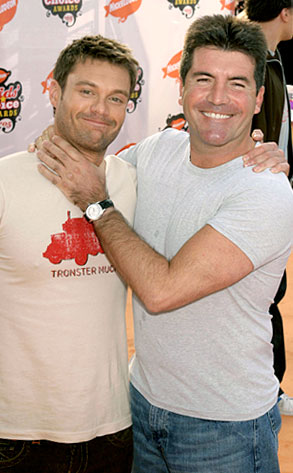 Zuma Press
After Simon Cowell announced he was leaving American Idol in the most dramatic way possible—signing his new contract in front of the press—Ryan Seacrest quickly tweeted he was going to get to the bottom of Simon's new project, the U.S. version of X-Factor, on his KIIS-FM morning show.
"i'm gonna interview simon tomorrow on the radio show...will ask him if @paulaabdul will be on x-factor," he tweeted.
Unfortunately, Simon's not giving away any X-Factor details yet. He's going to get a new hosting buddy, but an attempt to unearth details Tuesday morning went like this: "Is there a host?" "Yes." "What is its name?" "You'll have to wait to see."
One question he will actually answer is why he's leaving this year...