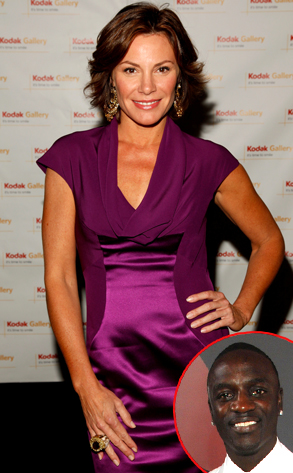 Joe Kohen/Getty Images; Lester Cohen/Getty Images
Move over, Kim Zolciak-Biermann!
There's another Real Housewife trying to warble her way into the music biz.
Luann de Lesseps of The Real Housewives of New York City has written and recorded "Money Can't Buy Class," a dance ditty inspired by her memoir/etiquette book Class With the Countess.
Fortunately, the countess isn't taking this singing thing too seriously. "I'm not trying to be Madonna, but I love to sing, and I can sing," she tell us. "I sing all the time for my friends."
She does have a superstar in mind for a future collaboration...