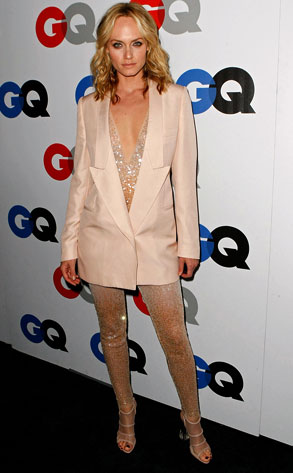 Michael Buckner/Getty Images for GQ
Amber Valletta may be working to help protect whales, but that doesn't mean she wants to swim with them.
"As much as I would love to say I would, I have a deep respect for them and I don't want to encroach on them," Valletta tells me. "I'm also a little afraid because they're so big. I don't know that I'd want to jump into the water with them."
Not long after recently being named to the Honorary Board of Directors of the International Fund For Animal Welfare (IFAW), Valletta posed for a portait as part of the its Tails for Whales campaign.
Her work with IFAW began a few years ago...