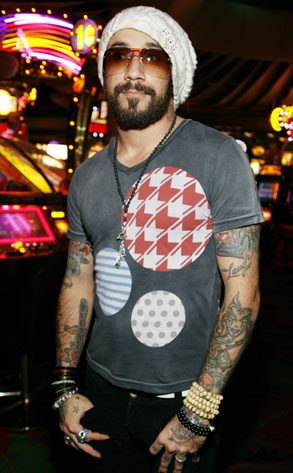 Michael Bezjian/Getty Images
AJ McLean has quit playing games with his girlfriend's heart.
The Backstreet Boy's dreamy bad boy (they're really still together!) celebrated his 32nd birthday Friday night with a solo concert in Las Vegas...and with an onstage proposal to Rochelle Deanna Karidis, sources confirm to E! News.
McLean "surprised his girlfriend, Rochelle, in [club] Wasted Space after running to Rocks the Jeweler inside the Hard Rock Hotel and buying a beautiful diamond ring," the source says. "He ran back to Wasted Space for the strike of midnight, and the change of date to Jan. 9—his birthday!"
It may have been spur-of-the-moment, but that doesn't make it any less romantic.