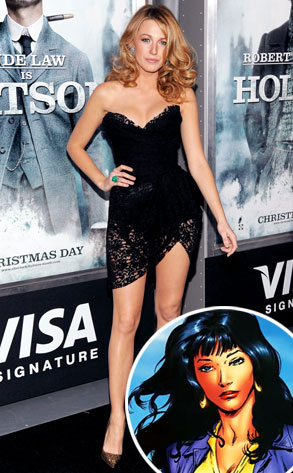 Jamie McCarthy/Getty Images, DC Comics
A Gossip Girl is invading the big screen!
Green Lantern stud Ryan Reynolds has landed himself a leading lady, and she's none other than Blake Lively, reports Variety.
Lively will play Carol Ferris, the female lead and sexy love interest to Reynolds' pilot superhero, Hal Jordan. By comic-book ladylove standards, Ferris is pretty kickass, with plane-flying skills of her own as well as an administration gig on the side.
The highly anticipated Warner Bros. flick is finally set to start production in March, with a release date scheduled for June 17, 2011.