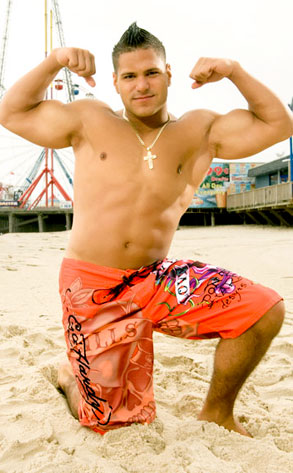 MTV/ Scott Gries/Picture Group
Jersey Shore star Ronnie doesn't think he could take another summer in Seaside Heights.
"If I had the opportunity to do a second season I would love the opportunity, but I definitely would not want to go back to Seaside," the series' resident muscleboy told me earlier today.
After watching last night's episode, we could understand why. Read on to find out what Ronnie has to say about his boardwalk brawls, getting thrown in jail and why you may never want to step into a Jacuzzi used by The Situation.