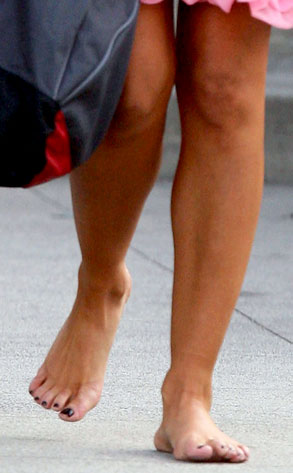 Matthew Symons, PacificCoastnews.com
No, this celebrity isn't leaving a nail salon. She's actually exiting the studios of E!'s Chelsea Lately, where she just taped an appearance.
We're used to seeing her not wearing much, but at the very least this starlet normally sports shoes (unlike Britney Spears, who thinks nothing of going into gas station bathrooms barefoot).
Need another hint? She was on a hit reality series based in L.A. for the past few years but recently moved to Sin City, where she now struts her stuff onstage.
Think you know who's sans shoes? Find out after the jump...