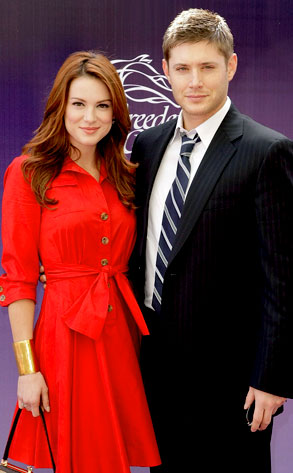 Photo by Noel Vasquez/Getty Images
Yesterday, One Tree Hill honey Danneel Harris, who's engaged to Supernatural cutie-hottie Jensen Ackles, tweeted that she is so getting married. This after we ran an item saying don't hold your breath for such a swell event.
In fact, I bitched that famously fun-loving bachelors Jensen and his hunky Supernatural costar Jared Padalecki would sooner marry each other than actually follow through with marrying their fiancées. I also said I'd get Taryn Ryder, who's disgustingly gaga for Ryan Gosling, a date with Rachel McAdams' muscle-man ex should these marriages actually come to pass.
Ms. Harris, who I hear is besties with Sophia Bush and the like, not to mention a big proponent of playing bad girls (the best kind!), shot back to us via Twitter: